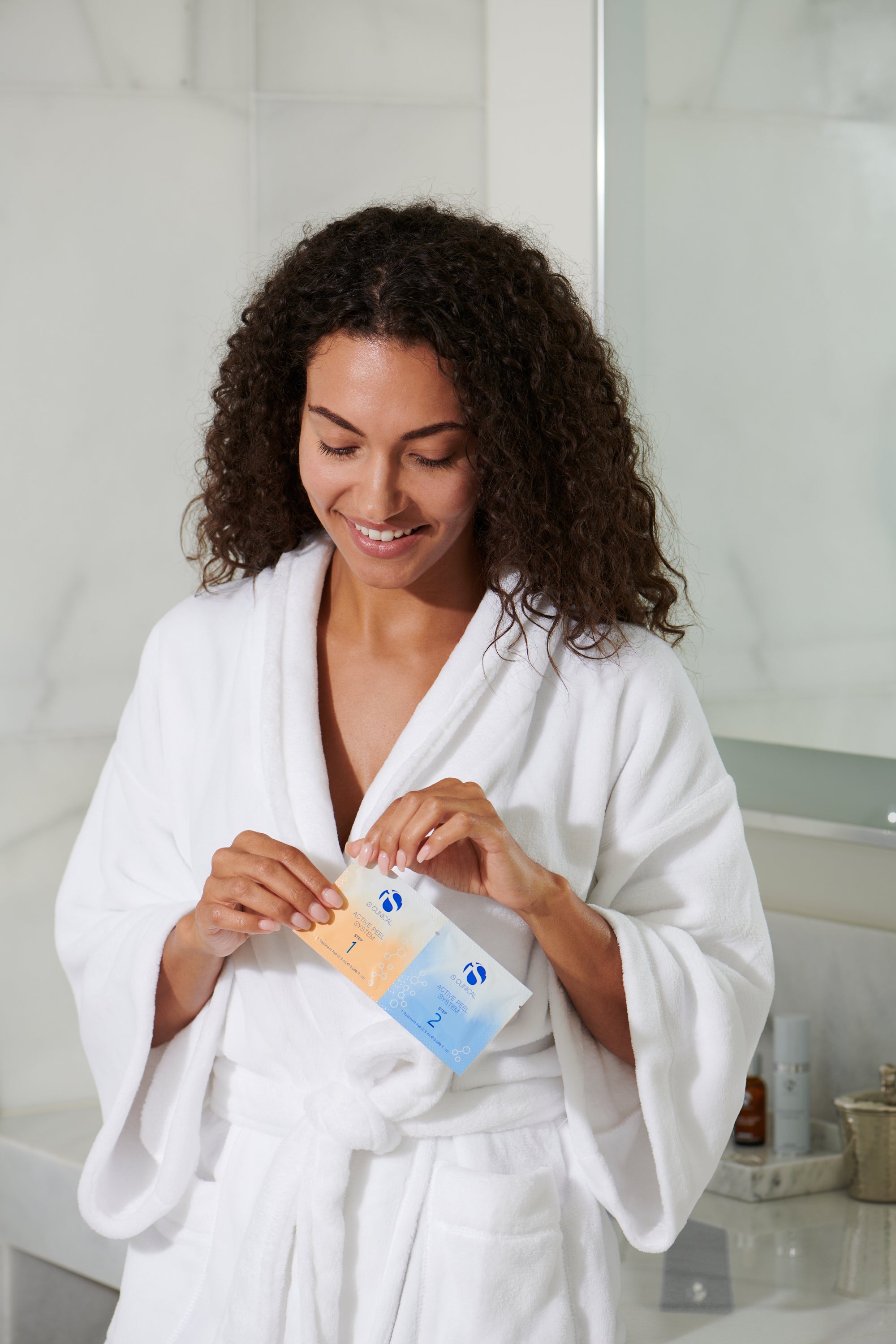 Five ways to grow your business
It can be easy to get caught up in the doom and gloom of the news about the cost-of-living crisis, especially if you are seeing a decline in revenue. However, there are countless examples of businesses that thrive during these types of periods. The difference is the mindset with which they tackle the obstacles ahead.
We have pulled out five strategies that you could employ to continue to grow your business:
1. Spread the cost, increase the value
The average cost of an iS Clinical Regime is £160-£250 for 3 months' worth of products, utilise your booking platform or split payment platform, such as GoCardless or Klarna, to breakdown the cost over the 3 months, making it more manageable for your client.
You could further utilise this plan for monthly iS Clinical Skin Treatments like a 'Gym Membership'.
iS Clinical Skin Membership Example
£100 per month (dependant on location, minimum 12 month sign up)
- 1 x Monthly Facial Treatment
- 10% off other services booked
- First to try NEW Launches
- Exclusive invites to Clinic/ Spa Events
- Seasonal Skin Regime Check Ins
- Sign Up Gift worth £79- Simple Skincare Collection
2. Create "At Home" Treatment Opportunities
If you are finding your patients are visiting less, make sure you are maximising their at home regimes with iS Clinical Active Peel System as their resurfacing treatment in-between visits. This will ensure we are keeping that cell turnover high so our new fresh skin cells can start to appear!
The Active Peel System has 14% glycolic, so an effective replacement when needed. You could also host virtual workshops, teaching your clients how to do a facial on themselves during the workshop for a lower cost as you will have a group. Simply pop together a retail package or utilise the Warm Up, Cool Down Kit and sell the workshop with it as a bundle.  
 3. Repurpose empty booking slots
Maximise practitioner's empty booking spaces by launching online consultations to discuss treatment and homecare plans. You can simply log onto the HGI Concierge Platform to fulfil the patient orders with free, next-day delivery. This will start your journey with them prior to them visiting the clinic as well as keep your practitioner utilisation high. Building trust this way gives you more sales opportunities in the future too.
 4. Increase Trust
Increasing trust, increases sales.
We know that education and knowledge are power, building confidence and improving trust. To start setting your business up as a key player in the market and your practitioners as key people of influence, leverage the power of educating your patients via social channels.
Create reels and videos that teach "the why" around treatments and skincare pairing this with relevant and seasonal topics that provide insight into iS Clinical's best-in-class formulations and ingredients.
An easy example is explaining why you should double cleanse or not use face wipes and what to use instead through the use of a skin diagram, showcasing the skin barrier impact.  Link your HGI Affiliate shop to your Instagram shop to support the sell-through journey making it frictionless and easy.
5. Control the Conversation, maximise every opportunity
Speaking to many practitioners, retail sales are lower than they'd like, with many stating that they are unsure how to sell without being "salesy".  We also hear that sales are being lost to online retailers because practitioners are unsure how to handle objections that crop up. To support with turning this around and helping you to maximise each booking and conversation, we have created a psychology-based Sales and Consultation Training Workshop, assisting you to become the authority in the treatment room.
In times like these, being able to have quality conversations that support both your client's needs as well as growing your business is absolutely vital. If you haven't yet gone through the training, speak to your HGI Business Growth Specialist to book this for you and your team.
For more ideas like these, book onto our commercial training programmes or speak to your Business Growth Specialist.